Discover Why Tampa Residents & REALTORS Depend On
Tampa One For Their Home Mortgage Loans and Refinancing
Experience The Difference.
The Tampa One branch of The Mortgage Firm invites you to experience the difference in mortgage lending. We service the entire state of Florida and when you start the loan process with one of our loan consultants, you can count on your own personal team working in close contact with you throughout the entire process.

Availability

Knowledge

Integrity

Transparency
Learn More About Our Core Values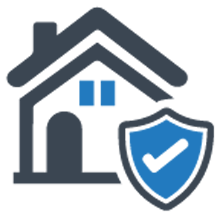 WE'VE CLOSED OVER 6,997 HOME
LOANS IN THE TAMPA BAY AREA
Start The Process Today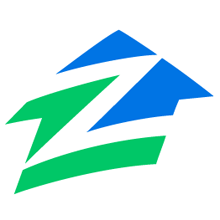 WE'VE EARNED A PERFECT 5 STAR RATING ON ZILLOW
Read Our Zillow Reviews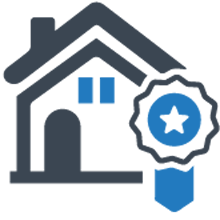 OUR LEADERSHIP HAS OVER 20 YEARS
EXPERIENCE IN THE TAMPA BAY AREA
Meet Our Leadership
What Our Clients & REALTORS® Say

"I have closed 9 loans throughout my life, the last three have been through Chris. I will NOT use anyone else again. Chris is the most honest, hardworking, and trustworthy mortgage broker I have ever worked with. Chris does a great job, in a timely manner, and always explains and explores ALL the options for a loan."
Jimmy Arena
ZS Pharma - Hyperkalemia Specialist

"I've been recommending Chris Kidder to my Buyers for home loans for over 17 years. He has always provided courteous, trustworthy and professional service. That gives me confidence that my clients are in good hands."
David Schmidtt, P.A.
Weichert Realtors-Yates & Associates

I did not miss a beat with my practice. Thank you Chris at Tampa One Mortgage Firm for making this a quick and easy process.
Dan Durrieu
Chiropractor - Family Health Chiropractic Center

I personally recommend Chris Kidder because he gets you RESULTS!
When it comes to home loans, I do not trust anyone else with my business or my clients other than Chris and his team.
Duane Hayden
Realtor®, RE/MAX Capital Realty
See all Testimonials
Questions?
Speak with one of our Tampa based Mortgage Consultants Today.
813-644-6001
About Tampa's Best Realtors
Working with the right REALTOR is a critical decision to your home buying experience, similar to selecting a quality mortgage lender. For more than 20 years, our team has been fortunate to work with many Trusted Realtors in the Tampa Bay area.
With this in mind, we've made a contact list of go-to Realtors especially for YOU. If you are in the market for a new home, definitely check out our TAMPA'S BEST REALTORS page. You'll see a handy search tool to find the agents closest to you. Be sure to tell them Tampa One sent you!
Our Tampa's Best Realtors is another way we can bring value to our clients. One of our goals is for our clients to experience a smooth and easy home purchasing process. We know that this experience is best with qualified real estate agents who are trustworthy, professional, and reliable.
* The REALTORS included in our directory are not affiliated with Tampa One Mortgage nor did they pay to be included.