Discover Why Tampa Residents & REALTORS Depend On
Tampa One For Their Home Mortgage Loans and Refinancing
Experience The Difference.
The Tampa One branch of The Mortgage Firm invites you to experience the difference in mortgage lending. We service the entire state of Florida and when you start the loan process with one of our loan consultants, you can count on your own personal team working in close contact with you throughout the entire process.

Availability

Knowledge

Integrity

Transparency
Learn More About Our Core Values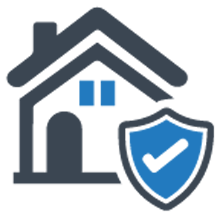 WE'VE CLOSED OVER 5,986 HOME
LOANS IN THE TAMPA BAY AREA
Start The Process Today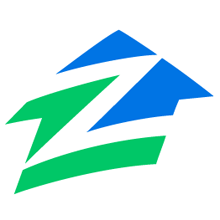 WE'VE EARNED A PERFECT 5 STAR RATING ON ZILLOW
Read Our Zillow Reviews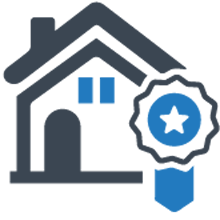 OUR LEADERSHIP HAS OVER 20 YEARS
EXPERIENCE IN THE TAMPA BAY AREA
Meet Our Leadership
What Our Clients & REALTORS® Say
"Chris Kidder at The Mortgage Firm helped me obtain my personal home by offering some creative solutions. Since problem solving is a big part of my business, it was refreshing to find a loan officer that was willing to look at all options. "
Jennifer Helton
Manager, Century 21 Shaw Realty Group

"I've been recommending Chris Kidder to my Buyers for home loans for over 17 years. He has always provided courteous, trustworthy and professional service. That gives me confidence that my clients are in good hands."
David Schmidtt, P.A.
Weichert Realtors-Yates & Associates

I have had the pleasure of working with Chris Kidder at the Mortgage Firm for several years now and it continues to be an outstanding experience. His team is very accessible, responsive and always keeps me updated through regular phone calls and email notifications regarding my client's loan process.
Maria Kletchka
Realtor®, Keller Williams Tampa Properties

I did not miss a beat with my practice. Thank you Chris at Tampa One Mortgage Firm for making this a quick and easy process.
Dan Durrieu
Chiropractor - Family Health Chiropractic Center

I personally recommend Chris Kidder because he gets you RESULTS!
When it comes to home loans, I do not trust anyone else with my business or my clients other than Chris and his team.
Duane Hayden
Realtor®, RE/MAX Capital Realty
See all Testimonials
Questions?
Speak with one of our Tampa based Mortgage Consultants Today.
813-644-6001
About Tampa One Mortgage Firm
The Tampa One branch of The Mortgage Firm provides home loans across the state of Florida with an office conveniently located in the heart of Hillsborough County. For your convenience our doors are open no less than 50 hours per week and our staff is full of professionals that are available to you on nights and weekends. Buying a home shouldn't mean you have to miss work to gather information and be available on someone else's time table. We understand that your time is valuable because our leadership has been providing home loans to thousands of Tampa Bay area working professionals for the past 20 years.