Headquartered in Orlando, Florida, The Mortgage Firm has been providing quality real estate financing since 1995. With a proven track record, we serve the lending needs of real estate professionals, builders and individual homebuyers throughout Florida and Tennessee. Qualified and licensed professionals offer expertise in every area of mortgage lending: Conventional, FHA, VA and USDA.
We have access to a full range of mortgage sources and all of our lending specialists are dedicated to find the right loan with the best rate, terms and cost to meet your unique needs. But that's just the beginning. Throughout the lending process, our talented staff will provide regular updates and progress reports so you know exactly where you stand, in person or online.
Now more than ever, experienced people and solid financial resources are two of the most important qualities to look for in a lender. With 20+ years of success, The Mortgage Firm is a bonded, insured and licensed loan originator that offers both. We are committed to responsible lending and are well capitalized for the regulatory and industry changes to come.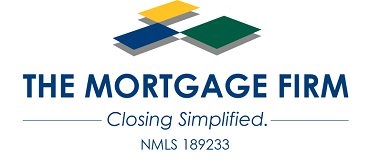 To Pre-Qualify For Your Dream Home