THE MORTGAGE LENDER TAMPA TRUSTS FOR
Get Pre-Qualified For Your Tampa Home Loan In Less Than 5 Minutes!
This government backed product is designed to keep you happily living in rural America by offering great loan options with unbeatable incentives. The qualifications state that the house must be situated in a "rural" area based on the USDA Eligibility Map – what they should say is the majority of the state of Florida qualifies for this loan. You can have imperfect or non-traditional credit, bring 0% down to closing, have your closing cost covered by the seller and so much more with a USDA Home Loan. Even with these minimal requirements many mortgage brokers make mistakes in the loan process that will likely get your loan application revoked. What you need is a good mortgage consultant who has experience with the USDA process, a track record of closing within 30 days and can make sure you get the loan with terms you can afford. We put a lot of emphasis on understanding every aspect of your finances to be sure we are fully prepared for any curve balls that might be thrown our way. This attention to detail is the reason why our biggest referral source for business has always been Realtors and that's because – we make sure closings happen.
Some good reasons for getting a USDA Home Loan are…
You can buy a property with 0% down payment
In some cases, you can get approved immediately following a short sale
You can get approved just 3 years after a Bankruptcy, Foreclosure or Short Sale
You can get a loan with imperfect or non-traditional credit
USDA Home Loans have multiple variables including loan terms, proof of income requirements, interest rates, maximum loan amounts, intense disclosures and loan duration. Because of these variables it's very important to choose the right mortgage professional the first time. We explain every aspect of the process and your loan options in terms you will understand. We make sure you'll have the best possible outcome on one of the biggest purchases you will ever make. We simplify the home buying process and make sure you get the best terms, interest rate and possibly save you thousands of dollars. Once you're a client our team will be available to you outside of normal business hours and on weekends when you need to ask questions throughout the process. Choosing Tampa One can be the difference in you getting the USDA Home Loan you deserve or getting you application revoked.
Integrity, Transparency, Knowledge and Availability are what makes Tampa One stand out – experience the difference
For 0% down, Tampa One can get you a USDA Home Loan with the best available interest rates and the lowest possible monthly payment. Many large mortgage companies and banks can only give you one interest rate option with a loan offer because they are forced to lend their own money. Some of the small local mortgage companies have the ability to shop for rates, but they're stuck with whatever their lending partners have to offer. Tampa One has the ability to get you the best rates because we work closely with multiple A-rated mortgage companies and we are a direct lender. This means we can shop for the best rates nationwide and Tampa One also has the ability to directly loan you our money to buy your home. At Tampa One our process is built on integrity, knowledge, transparency and availability to ensure that you get the best possible outcome for yourself, your loved ones and your future.
"Chris Kidder and The Mortgage Firm provide a great level of service, not just to our clients, but to us as agents. Their automated updates, responsiveness, and ability to contact them quickly is key. It brings great comfort to us and to the transaction when our clients choose The Mortgage Firm."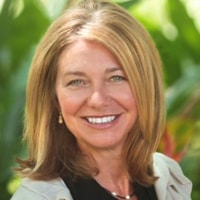 Most Common Questions About USDA Home Loans
The easy way to see if the property you want is eligible for a USDA Home Loan is the check out the website below. In the event that the website says no and you think the answer just might be yes, be sure to contact us directly and we'll do the research on your behalf.
USDA Home Loans can be used to purchase modular homes. They are considered fully eligible by the program, but you need to supply the USDA with additional appraisal information.
Required Documents For A USDA Home Loan
Clear copy of your Driver's License or Green Card if not US Citizen.
Two or more current, consecutive pay stubs; to equal one full month of pay
Last two years of W-2's or 1099's
Last two years of complete tax returns with all schedules.
Two current months of bank statements on all accounts, including pages intentionally left blank
*Each mortgage is unique and depending on your situation (bankruptcy, citizenship, etc), other documentation may be required. Please call for free consultation.